Long Term Care Nursing Certificate
Total Certificate Cost: $119.00
Nursing Education
This set of eight continuing nursing education nursing courses consists of eight courses approved individually by the North Carolina Nurses Association, an accredited approved by the American Nurses Credentialing Center's Commission on Accreditation for
57.50 nursing continuing education hours.
Click here to obtain your Long Term Care Certificate
Who Should Consider Taking this Certificate?
This certificate program is appropriate for nurses who are considering taking a job in the long term care nursing field, whether in a nursing facility, life care community, or assisted living or similar settings.
This course is also appropriate for nurses who have been working a long term care setting but have not had any formal education about the long term care setting.
I've been a hospital nurse for several years…..would this certificate help me?
Yes. It is an error to believe that if one has been an acute care nurse transition to being a well-trained long term care nurse is easy or intuitive. There is a set of rules and regulations for long term care nursing known as the Federal Requirements which is unique to long term care.
What You Will Learn
This certificate offers three general orientation courses to the long term care field….its laws, background, how it is shaped.
These more general courses are followed by four courses that familiarize you with the myriad of Federal Requirements that must be implemented in the day to day life of the long term care facility.
The final two courses offer a short introduction to infection control because there are many scary bugs out there such as the multi-drug resistant-pseudomonas-aeruginosa below.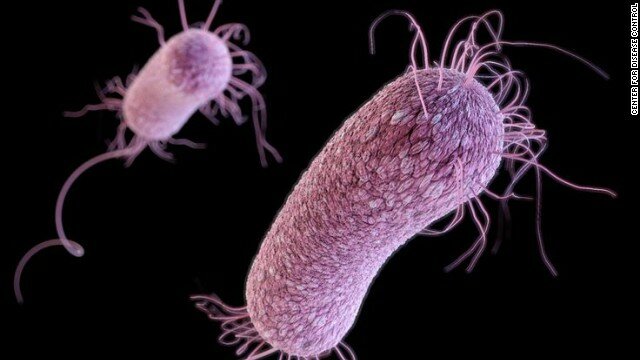 General Orientation courses
NURS 1-644 4.00 $14.00
Learning the Continuum of Long Term Care
Laws/LSC/ANSI
NURS 1-654 6.00 $19.00
Aging Process and Resident Care
The Federal Requirements that govern day-to-day life in the facility
NURS 1-700 6.00 $22.00
Resident's Rights; Quality of life
NURS 1-706 13.00 $39.00
Resident Assessment / Quality of Care
NURS 1-710 9.75 $34.00
Nursing/ Dietary/ Etc.
Federal Survey Protocol
Appendix. P
NURS 1-750 2.75 $12.00
Appendix P: Survey Protocol
INFECTION CONTROL
NURS 1-720 5.75 $18.00
Dev. of Infec Control Prog.
NURS 1-770 10.25 $39.50
MDS Chapters. 1, 2, 3(Items a, b, c)
57.50 ceus for this certificate (click here for sample certificate)
Separate cost $167.50
Certificate cost $119.00
Career Development
If you are interested in becoming or sharpening your skills as a long term care nurse, these courses offer a strong education.
Added benefits
Certificate and 57.50 contact hours
You will both earn both the Long Term Care Nursing Certificate and 57.50 ANCC contact hours that can be applied to nursing continuing education requirements.
Cost saving
You will save $48.50 over the cost of taking these same courses separately.

FAQ's
HOW DO THE COURSES WORK?
The work is divided into eight smaller courses each of which has a set of multiple choice questions. When you achieve at least 70% correct answers you have completed that course. You can complete the courses in any sequence. When you have completed all eight courses you receive the certificate (and 57.50 ANCC approved nursing continuing education contact hours).
COULDN'T I JUST STUDY ALL THIS ON MY OWN?
Yes. The value added by studying with us is:
A guided study process divided into eight courses with feedback via successfully answering multiple choice questions.
57.50 contact hours you can use to meet any nursing continuing education requirement
A certificate you can frame and use to help qualify for a position or just have on your wall. (click here for sample certificate)
Someone to call and talk to when you need clarification or encouragement as you wade through all the materials.