Infection Control Practice Certificate
4 courses 20 contact hours
Nursing Education
This set of four continuing nursing education nursing courses consists of four courses approved individually by the North Carolina Nurses Association, an accredited approved by the American Nurses Credentialing Center's Commission on Accreditation for
20.00 nursing continuing education hours.
Click here to obtain your Infection Control Certificate
Why Consider Taking this Certificate?
Every health care provider must understand and implement an infection control program. There are no exceptions.
There are too many infectious organisms such as the multi-drug resistant-pseudomonas-aerugionosa below for any health care provider today to fail to think through a necessary infection control program appropriate to that provider's setting.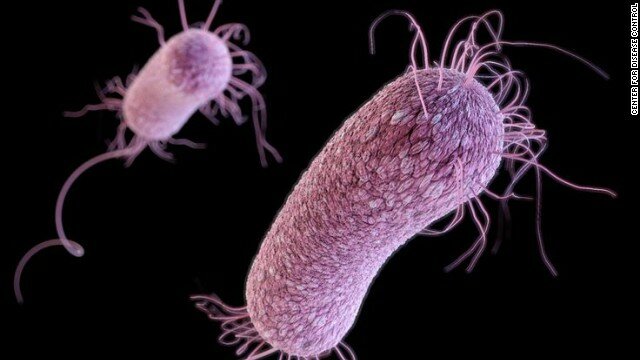 Many health care providers assign the development and implementation of an infection control program to a nurse who leads an infection control committee.
These courses will prepare you to provide the leadership and skills necessary to develop and administer an infection control program for health care providers.
20 ceus credit total for infection control certificate (click here for sample certificate)

Certificate cost $79.00
What You Will Learn
In these courses you will study the current knowledge base on infection control. You will read such guidelines as the:
SHEA/APCI Guideline: Infection prevention and control in the long term care facility
http://www.jstor.org/stable/10.1086/592416
This reading file is the SHEA/APIC Guideline: Infection prevention and control in the long-term care facility. This is the current national guideline developed by the Society for Healthcare Epidemiology of America (SHEA) and the Association for Professionals in Infection Control and Epidemiology (APIC).
Infection control guidelines do not exist for each health care setting. Typically guidelines are developed for hospitals or long term care facilities and interpreted as applied to other health care settings such as a physician's practice or a stand alone ambulatory care clinic.
These four courses prepare you to provide leadership in this variety of health care settings.
Career Development
If you are interested in becoming the infection control leader of a health care facility, these courses are an excellent stepping stone.
Added benefits
Certificate and 20.00 contact hours
You will both earn both an Infection Control Practice Certificate and 20.00 ANCC contact hours that can be applied to nursing continuing education requirements.
Cost saving
You will save money over the cost of taking these same courses separately.
FAQ's
HOW DO THE COURSES WORK?
The work is divided into 4 smaller courses each of which has a set of multiple choice questions. When you achieve at least 70% correct answers you have completed that course. You can complete the courses in any sequence. When you have completed all four you receive the certificate (and 20.00 ANCC approved nursing continuing education contact hours).
COULDN'T I JUST STUDY ALL THIS ON MY OWN?
Yes. The value added by studying with us is:
A guided study process divided into four courses with feedback via successfully answering multiple choice questions.
20.00 contact hours you can use to meet any nursing continuing education requirement
A certificate you can frame and use to help qualify for a position or just have on your wall. (click here for sample certificate)
Someone to call and talk to when you need clarification or encouragement as you wade through all the materials.