MDS Nurse Coordinator
Total Certificate Cost: $129.00
Nursing Education
This set of six continuing nursing education nursing courses consists of
six courses approved individually by the North Carolina Nurses Association,
an accredited approved by the American Nurses Credentialing Center's Commission on
Accreditation for 60.00 nursing continuing education hours.
Click here to obtain your MDS Nurse Coordinator Certificate
Who Should Consider Taking this Certificate?
Several years ago the Federal government established the minimum data that long term care facilities must provide nationally for each resident. Initially the MDS was used for quality control. Today the Federal government has tied the reimbursement to each facility for each patient to the MDS. Today's long term care facilities live and die based on how well the MDS coordinator nurse does! Accordingly, the MDS nurse receives extra pay and has become a keystone position in the long term care scene.
What You Will Learn
There are two major components to this certificate program: learning the MDS itself, and learning the larger context in which the MDS functions: the Federal rules and regulations that govern the day to day life of each Medicare and or Medicaid certified long term care facility.
MDS Nurse Certificate (click for sample certificate)
6 courses = 60 contact hours
MDS 3.0

NURS 1-770 10.25 $39.50
MDS Chapters. 1, 2, 3(Items a, b, c)
NURS 1-776 MDS 8.00 $32.50
Chapter. 3 Items d thru k
NURS 1-780 13.00 $37.00
Chapter 3: Items l thru z
Chapters 4, 5, and 6
FEDERAL F-Tags
Appendix PP

NURS 1-700 6.00 $22.00
Resident Rights; Quality of life
NURS 1-706 13.00 $39.00
Resident Assessment / Quality of Care
NURS 1-710 9.75 $34.00
Nursing/ Dietary/ Etc.
Career Development
The nurse MDS coordinator is a key role in the long term care facility. Once you have the MDS skills you can easily move to other roles such as the Director of Nursing or administrator.
Increasingly, the nursing home staff are having to pay attention the multiplying bugs which are resistant to antibiotics such as the multi-drug-resistant pseudomononas aeruginosa below.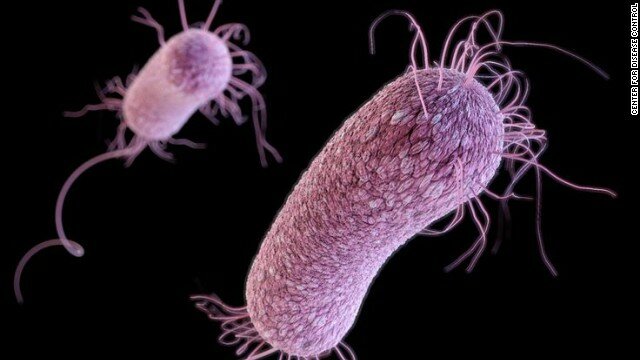 Added benefits
Certificate and 60.00 contact hours
You will both earn both the MDS Nurse Certificate and 60.00 ANCC contact hours that can be applied to nursing continuing education requirements.
Cost saving
You will save $39.00 over the cost of taking these same courses separately.
FAQ's
HOW DO THE COURSES WORK?
The work is divided into six smaller courses each of which has a set of multiple choice questions. When you achieve at least 70% correct answers you have completed that course. You can complete the courses in any sequence. When you have completed all six courses you receive the certificate (and 60.00 ANCC approved nursing continuing education contact hours).
COULDN'T I JUST STUDY ALL THIS ON MY OWN?
Yes. The value added by studying with us is:
A guided study process divided into six courses with feedback via successfully answering multiple choice questions.
60.00 contact hours you can use to meet any nursing continuing education requirement
A certificate you can frame and use to help qualify for a position or just have on your wall. (click for sample certificate)
Someone to call and talk to when you need clarification or encouragement as you wade through all the materials.
60 contact hours credit
Separate course cost: $168.00
Certificate cost: $129.00